The game for everyone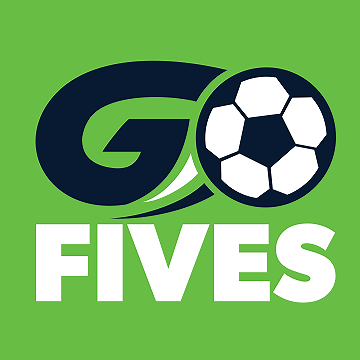 Five-a-side football is the fastest growing sport in Australia. Each team fields five players (four outfield players and a goalkeeper), with matches played on a smaller pitch, with smaller goals and a shorter game duration.
Matches can be played indoors or outdoors on a range of surfaces, which may be enclosed to prevent the ball from leaving the playing area. A modified, constantly flowing format, with exciting, high-possession football, great for beginners right through to elite players.
With mixed, male and female competitions, you'll find the perfect match for anyone aged from 6 to 60.
Key features of GO Fives include:
Played on a pitch a little larger than a tennis court, with five players on court and up to three reserves
Unlimited substitutions - perfect for all fitness levels!
Some venues offer an enclosed pitch with no "outs", so the ball is always in play
Players touch the ball on average 14 times more than 11-a-side players
Suitable for all ages, all standards, and all fitness levels
You only need 5 players to make a team
No training required; just turn up and play
Divisions for all ages, all standards and separate divisions for Juniors, Women's, Men's, Mixed and Over 35's
Games are 40-50mins long and run primarily across weeknights/weekends
What gear do I need to play GO Fives?
Depending on the venue, runners football boots or moulded boots
All players must wear shin pads to take to the field
Team shirts in a matching colour as a minimum
Your GO Football venue will provide all:
Goals and field markers
Player bibs if required
Balls
Referees
It's easy to register and start playing!