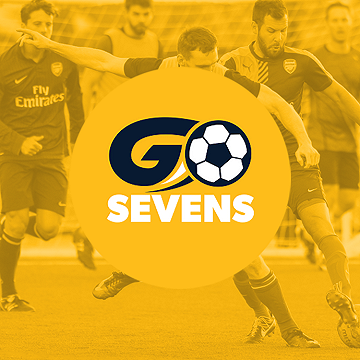 GO Sevens is a fun and fast-paced social format with 7 players per side.
GO Sevens is perfect for those that can't commit to a full winter season, or for existing teams in traditional winter competitions to keep their skills up year round.
Played on a half-size pitch (approx), GO Sevens has a big emphasis on fun, in a format that gives everyone the opportunity to touch the ball more often. Best of all, it is suitable for people of all ages and skill levels.
Key features of GO Sevens include:
Games are played across half a full field (approx)
Offside rule does not apply
Seven players on at any time, and up to five reserves with unlimited substitutions
Divisions for all age groups, with mixed, men's & women's leagues
Games are 40-50mins long and held primarily on weeknights or weekends