Where traditional football meets small-sided football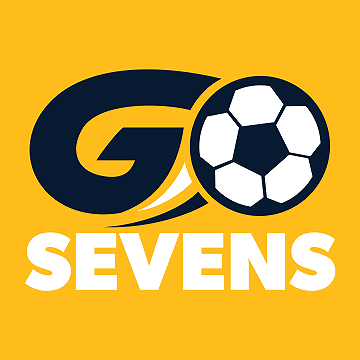 GO Sevens is a social format of the game, involving seven players on each team on a modified, smaller pitch. It's a terrific way for existing teams in traditional winter competitions to keep their skills up outside of their traditional season, in a format that gives everyone the opportunity to touch the ball more often.
A typical GO Sevens competition runs for seven weeks, but each GO Football Location can also vary the comp length. With a large emphasis on fun and fitness, GO Sevens is a great way for new players to unlock the social benefits that only a team sport can offer. Best of all, it is suitable for people of all ages and skill levels.
GO Football locations offer well organised seven-a-side matches for players and teams ages 10+ and of all levels of experience, played across a half field (approx) with mixed, female, and male divisions.
Key features of GO Sevens include:
Games are played across half a full field (approx)
Offside rule does not apply
Seven players on at any time, and up to five reserves with unlimited substitutions
Divisions for all age groups, with mixed, men's & women's leagues
Games are 40-50mins long and held primarily on weeknights or weekends
What gear do I need to play GO Sevens?
Depending on your GO Football Location, players may wear football boots, runners or moulded boots
All players must wear shin guards to take the field
Team shirts in a matching colour as a minimum
Your GO Football venue will provide all:
Goals and field markers
Player bibs if required
Balls
Referees
It's easy to Register and start playing!