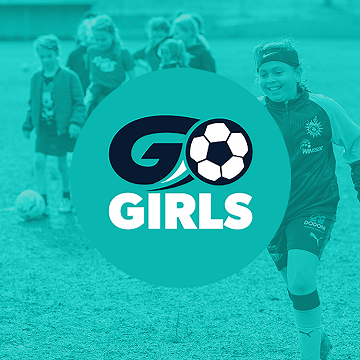 A new social, non-competitive football program for 12-16 year old girls.
It's designed for girls to experience, learn and practice football in an inclusive, fun, all-girl environment.
No experience is necessary - this social format of the game can be played by girls with all levels of experience and all levels of fitness.
What does social football mean?
More flexible and less structured football
The emphasis is on fun, social interactions and enjoyment rather than performance, results and competition
Grab a friend or come alone! No football experience is required; you will learn many skills of the game you may never of thought possible whilst having fun, forming friendships and being active.
GO Girls is an initiative of Football Victoria, proudly supported by VicHealth.