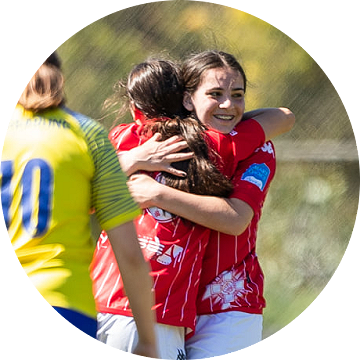 A fast-paced school holiday tournament for girls!
Who will take home the crown in our new 3v3 tournament?
Introducing the brand new 3v3 Girls Green & Gold Battle!
The FIFA Women's World Cup Australia & New Zealand 2023™ is fast approaching, with July 20 marking one year to go! To celebrate, Football Victoria is excited to introduce a brand new, 3v3 tournament for junior girls.
Played in a Round-The-Clock format, the tournament will be held on Friday 8th July (last day of school holidays!) in the football cages at Knox Regional Football Centre.
The unique 3v3 format provides a fantastic platform for junior girls to gain a deeper understanding of space, speed and strategy - all in a fun, social atmosphere. We do mean FUN - there will be a DJ providing tunes throughout, great prizes, face painting and more. Games are 9 minutes in length, making for a fast-paced, action packed day!
Event Details
Date: Friday 8th July
U13/U14: 10am-1pm
U15/U16: 2pm-5pm
Location: Knox Regional Football Centre
Player registration: $30 per player
Team Entry Fee: FREE!
Registrations close Monday 4th July at 10am.
Steps to Register
New customers need to create a profile / existing customers need to login to their account
Team Leader or Team Captain needs to Register your Team
The Team Leader will then receive an auto email ("Captains Email") with a registration link from GoFootball
This email then needs to be forwarded onto all other team members who can click on the link and follow the simple instructions to Join Team
Each player is required to select Join Team (Players under 16 years of age will require a parent or guardian to create their profile and register). Existing profiles can simply select Join Team after logging in, new customers will need to create a profile first to then select Join Team
Format / Rules
The 3v3 Girls Green & Gold Battle will be played in two separate groups as a team battle, in a round the clock format. There will be a Green Team and a Gold Team.
16 Teams will enter the competition and will be split into groups of 8 Green + 8 Gold. 4 Green teams and 4 Gold teams will compete in group A & 4 Green Teams and 4 Gold Teams will compete in Group B.
FUN dress code for all players – Players will be given Green or Gold bibs on arrival – a prize will be given for the best dressed.
With a game time of 9 minutes split into thirds, 3x3x3 minutes, 8 pitches in total.
Once all Green & Gold teams have played each other in their respective groups the Group A Green teams will swap pitches and face Group B Gold teams. Group B Green teams will swap pitches and face Group A Gold teams.
Each team will play 8 times throughout the day, with a 15 minute break between the first 4 games and the final 4 games.
With a total of 72 minutes played.
Points will be scored after each game in the following format: WIN = Three (3) points, DRAW = (1) point, LOSS = Nil (0) points.
The competition will end when each Green Team have competed against each Gold Team. The winners will be the group of coloured teams who finish on the most points after all fixtures i.e. all Green Teams or all Gold Teams.
All of the teams in the winning group will be entered into a prize draw to win prizes.
Spot prizes will be given to teams/players throughout the day.
A DJ will be playing music.
Drinks and snacks will be available for all players.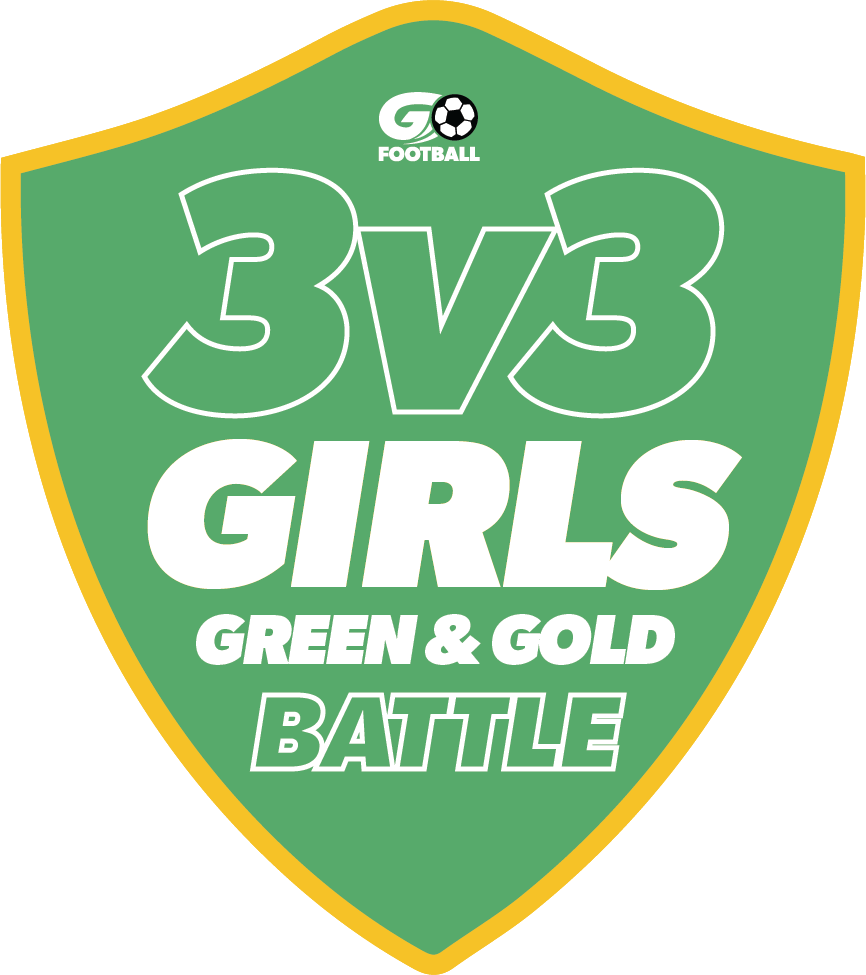 3v3 Green & Gold Battle will be held in strict compliance with the State Government's COVID-19 regulations and FV Return To Play Conditions.
If the event is impacted by COVID-19 resulting in a cancellation of the event, refunds will be applicable.