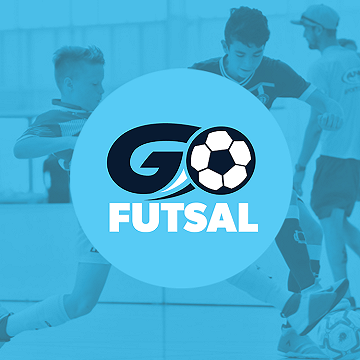 GO Futsal is fast paced indoor football.
GO Futsal is an exciting, popular football format, played indoors on a smaller, hard court with boundary lines, catering for all age groups and skill levels.
Futsal is the only form of 'indoor football' or 'five-a-side' that is officially approved by FIFA and Football Federation Australia. It's one of the fastest growing sports in the world, is played in over 100 countries and boasts millions of players around the world.
GO Futsal is played between two teams of five players, including a goalkeeper, with unlimited substitutions permitted. Futsal is also played with a smaller, harder, low-bounce ball. The surface, ball, and rules combine for a high-skill format, that favours excellent ball control. The emphasis is on creativity and technique.
Key features of GO Futsal include:
Played on an indoor court, smaller than a football pitch, with a smaller ball
Have fun with friends and tests your skills
With no offside rule, players can get more touches on the ball and score more goals than traditional outdoor football
Unlimited substitutions are available during the match
Improves players decision making skills
Gain more confidence on the ball and increase decision making